Current Advisors
Paige Dansinger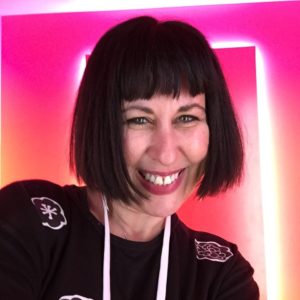 Paige Dansinger, Inaugural Facebook Community Leadership Fellow; and Founding Director of Better World Museum. AR/VR/XR Futurist & Artist, Paige uses creative technology to empower communities. 
Dansinger's VR Garden is a Global Community Garden creating a more equitable and inclusive space; championing Diversity, Empathy-building, Climate Justice, and Well-Being. VR Garden has been performed live at TEDx Minneapolis, and XR events in New York, Los Angeles, Miami, Singapore, Cambodia, Beijing, and Shenzhen, China.
Latoya Devezin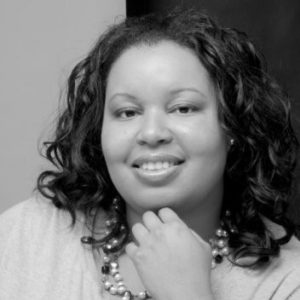 LaToya Devezin currently works as an archivist for the Jimmy Carter Presidential Library and Museum of the National Archives and Records Administration in Atlanta, GA.  Prior to her relocation to Georgia in 2018, she was the African American Community Archivist for the Austin History Center of the Austin Public Library, where she was responsible for collecting, preserving, and making available materials relating to people of African descent in Travis County, Texas.  She moved to Austin from her hometown of New Orleans, LA, where she managed the African American Resource Center for the New Orleans Public Library. She has a graduate certificate in Women and Gender Studies from Western Kentucky University, an M.L.I.S. in Archives Management from Louisiana State University in Baton Rouge, LA, an M.A. in Museum Studies from Southern University, and a B.A. in Music Performance from Mary Baldwin College in Staunton, VA.  She loves community archives, preserving cultural heritage, conducting outreach to increase public knowledge about archives and historic preservation, and is committed to grooming the next generation of archivists and historians.
Genya O'Gara
Genya O'Gara is the Associate Director of the Virtual Library of Virginia (VIVA), a consortium of 72 academic libraries.  In this position she implements consortial projects, coordinates assessment, develops collection management workflows, negotiates on behalf of members, supports committees and working groups, and assists in the preparation and management of consortial grants. She publishes and presents on emerging models of content development and assessment, with a focus on digital collections, scholarly publishing, and collaborative collection development.  Twitter: @genyao
Anna Naruta-Moya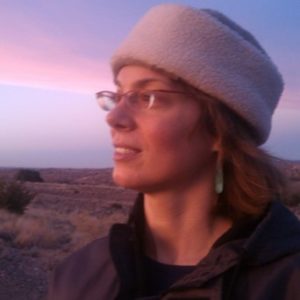 Anna Naruta-Moya, PhD, is project director for the Indigenous Digital Archive, a twice awarded IMLS National Leadership Grant project of the Museum of Indian Arts and Culture (Santa Fe, New Mexico) in partnership with the Indian Pueblo Cultural Center and the State Library Tribal Libraries Program, to share evidence from the government Indian boarding schools and Native rights to land and water. Dr. Naruta-Moya has served as an archivist for the Hoover Institution Archives, Stanford University, and the US National Archives, and consults for organizations including the Santa Fe Opera. She is a Research Associate of the Museum of Indian Arts and Culture, a Research Associate Professor of the University of New Mexico, and, with her husband Daniel Moya (Tewa, P'o Suwae Ge Owingeh), an inaugural Digital Knowledge Sharing Fellow of the American Philosophical Society. Anna is a Certified Archivist, holds a Society of American Archivists Digital Archives Specialist certification, and has served on the SAA Archival Standards Committee. A member of the research advisory committee of the National Native American Boarding School Healing Coalition (NABS), Anna also assists NABS in searching for documents from the government and church run Indian boarding schools. Anna received her PhD from University of California, Berkeley.
Kelly Riddle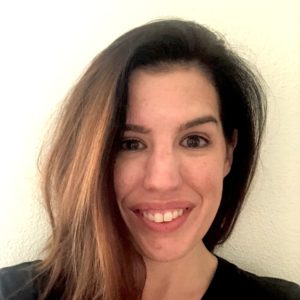 Kelly Riddle is Digital Projects Coordinator for LA County Library, where she provides strategic visioning, project planning and management, and programming support for digital collections and projects. In this role, she is committed to exploring how best to build digital collections for use and reuse in a public library context and to forming democratic and ethical digitization partnerships with communities, organizations, and government departments within Los Angeles County. She holds an MLIS from the University of South Carolina.
Kayla Siddell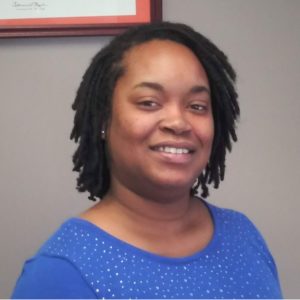 Kayla Siddell is the Scholarly Communications and Instruction Librarian at the University Library at Xavier University of Louisiana where she manages the institutional repository, the Data Visualization Lab, and consults with faculty, staff and students on their research and use of library resources and services. Previously she served was the Data Curation Librarian at Indiana State University where she served as webmaster and managed the institutional repository, CONTENTdm and Omeka websites as well as running the digitization laboratory. Her research interests include alternative data, best practices for data curation and institutional repositories, scholarly communication and information literacy. Kayla is an Alumni of East Tennessee State University where she studied psychology as well as the University of Tennessee in Knoxville, where she earned her Masters degree in Information Science.
Holly Smith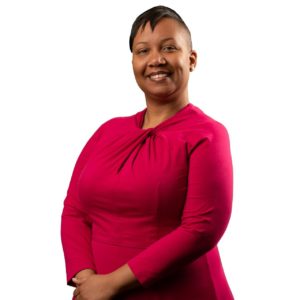 Holly A. Smith serves as the College Archivist at Spelman College. Previously she served as African American Materials Specialist in the Louis Round Wilson Special Collections Library at the University of North Carolina at Chapel Hill. She received her B.A. in History and Black Studies from The College of William and Mary, an M.A. in History from Yale University, and her M.S. in Library and Information Science, with a concentration in Archival Management, from Simmons College. Ms.Smith has served as chair of the Society of American Archivists Diversity Committee, and co-chair of the Women's Collections Roundtable. Additionally, she is the proud co-author of the article "This [Black] Woman's Work: Exploring Archival Projects that Embrace the Identity of the Memory Worker" (KULA Journal) and author of the piece "Radical Love: Documenting Underrepresented Communities Using Principles of Radical Empathy" (Journal for the Society of North Carolina Archivists). She is passionate about community archives and archival advocacy related to collections for underrepresented groups.
Alumni
Betty Rozum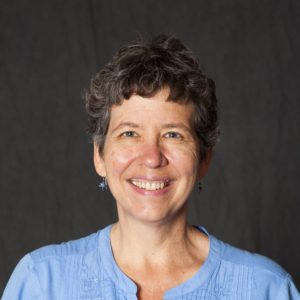 Betty Rozum is the Data Librarian at Utah State University, a position she has held since its creation in July 2015.   Betty is the campus point person for research data questions, helping researchers with just about any aspect of their data management needs, including data management plans, data description and data deposit.  Betty and the USU Data Team have developed a process that supports and monitors USU researchers as they comply with federal funding requirements to make data and publications openly accessible. Her current research involves assessing the effectiveness of this program and analyzing researcher compliance with federal funder mandates.  She has worked extensively at USU with the institutional repository. Prior to this position, Betty was the Associate Dean for Technical Services at Utah State University Libraries for 14 years.